Inclusive Dance Day
Presented by HAC
From Learn Harrow and Harrow Arts Centre
Sunday 11th Oct
Dates & Times
Led by two fantastic practitioners from the charity Para Dance UK, and the national governing body for Para Dance Sport in the UK, these zoom sessions will enables families who have disabled family members to come together to dance! Participants will be taught by experienced practitioners to try out 3 different dance styles: street dance, contemporary and group dance. Please note that you do not need to attend all 3 dance sessions if you cannot. These dance workshops are suitable for individuals that have mobility aids.

Please ensure that you have adequate space as an individual and that you have a bottle of water handy. You can stay on the session or go in and out as needed.
---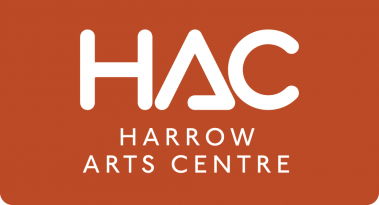 We have partnered up with Learn Harrow to bring you a range of workshops for families and adults held here at Harrow Arts Centre. For more information on Learn Harrow please see www.learnharrow.ac.uk
Inclusive Dance Day
Dates & Times
This is an online session. Parents have to be on the zoom call to attend.
Hit the 'BOOK' button below and select your required time on the next page.
Book now