Family Workshop: Parading Around!
Presented by HAC
From Learn Learn Harrow and Harrow Arts Centre
Saturdays in October 2020
Dates & Times
This theatre course is designed for those families wanting to explore the art form together. The theme for the course is 'parade', and over the 4 weeks this course will enable participants to explore lantern making, physical Theatre, costume construction and shadow puppetry. The workshops are all stand alone, but we do encourage you to try to attend all four. The sessions are participant led to ensure that the final production contains work that specifically inspires you. Parents/carers must attend and remain throughout the workshop with their children.
---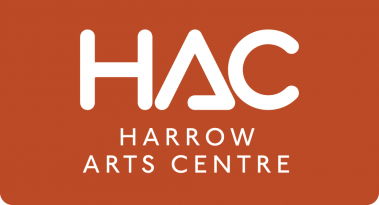 We have partnered up with Learn Harrow to bring you a range of workshops for families and adults held here at Harrow Arts Centre. For more information on Learn Harrow please see www.learnharrow.ac.uk
Family Workshop: Parading Around!
Dates & Times
Please note that you are booking for the entire 4 week course as outlined above

This workshop will take place in person with social distancing measures in place
Book now