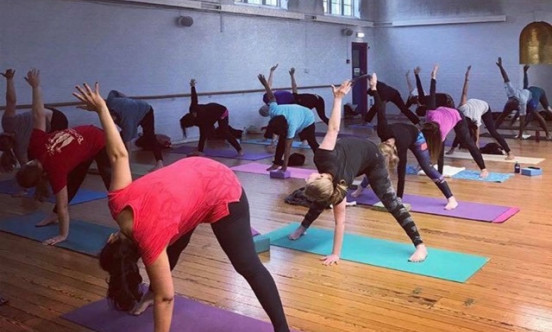 Respira Yoga with Isabelle
Weekly (Wednesdays & Sundays)
Dates & Times
Drawing on elements of hatha & yin yoga, interwoven with mindfulness, Isabelle creates a dynamic flowing style, harmonising breath and movement to strengthen, rebalance and energise the body & mind. Perfect for beginners and improvers.

Your Yoga Teacher:​
Isabelle Sagra - Respira Yoga London Founder
​
A yoga experience with Isabelle is deeply affecting, soothing, therapeutic and a blissful journey for all of the senses, involving movement, breath, mindfulness and aromatherapy to bring complete surrender. She strongly believes that yoga is for everyone and that the benefits of this ancient practice can be experienced by everybody, of any age or fitness level.
Isabelle is passionate about sharing yoga, making it accessible, enjoyable and an integral part of people's lives as she understands first-hand the power of yoga and how it can bring release, happiness and inner harmony. She first came to yoga over 20 years ago finding that yoga brought a sense of clarity and calm to her overworked body and mind and that time spent on the mat gave her the chance to re-connect with her inner-self. Her early training in classical ballet and later immersion in Latin dance has given her an intuitive understanding of the body and movement allowing her to recognize the unique patterns in different bodies. It is this passion for music and dance that allows Isabelle to create mindful flowing sequences set to evocative music, that are graceful and focused, moving meditations, synchronising breath with movement.
If you need more convincing, check out these wonderful reviews here.

Respira Yoga with Isabelle