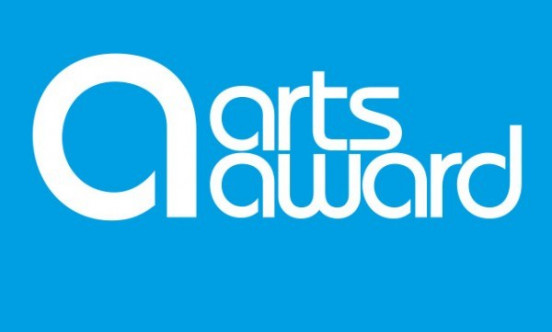 Arts Award
Main Content
What is Arts Award?
Arts Award is a nationally recognised qualification, that supports young people's development as artists and arts leaders. Young people develop wider cultural skills and celebrate artistic, communication and leadership achievements throughout each award. There are 5 levels, available to young people aged 5-25, and we offer up to Silver award at HAC.
When can you do your Arts Award?
Discover is available to children and young people aged 5 years upwards
Explore is an accredited award, available for children and young people aged 7 upwards
Bronze, Silver and Gold are accredited awards and are available to young people aged 11 up to 25 years old.
These awards are accredited; what level are they?
Discover Arts Award level is an introductory award
Explore Arts Award level is equivalent to Entry Level 3 (pre-GCSE)
Bronze Arts Award level is equivalent to Grades D – F at GCSE level
Silver Arts Award level is equivalent to Grades A* – C GCSE level
By achieving the Gold Arts Award, you are working at A Level Standard and you can also achieve 35 UCAS points
Assessment is through submission of a portfolio under guidance of the Arts Award Adviser. More qualification information including credit values is available on the Arts Award website.
---
How can you get involved?
Through a project with HAC
We offer the awards through a range of our projects and classes, from Discover level through to Silver. You can achieve them through specific projects including 100% Producers, HAC Youth Theatre*, Disability Arts Festival, half term workshops, holiday projects, nominated one-off workshops and our work with schools.

Through your school

Some schools, libraries and cultural organisations in Harrow already offer Arts Award, and we're working to help new schools set up the programmes too. We offer opportunities to see backstage, workshop and performance spaces and can review performances to help you complete the awards. If your school would like to take part, or would like help to set up an Arts Award project, please contact us for more information on how we can help.
As an individual

If you are taking part in the Arts Award elsewhere, we can still help you out – please get in touch: participation@harrowarts.com
*The youth theatre may complete arts award during the term, which will be an additional £10. However, this is subject to existing projects that can run concurrently. The youth theatre team will advise if or when this will take place.
---