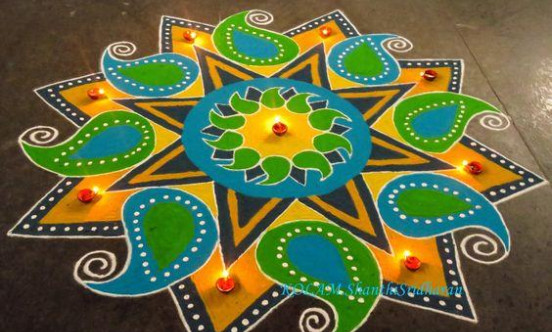 Rangoli Art Workshop
Presented by HAC
Rangoli is one of the most popular art forms in India. It is a form of floor painting/ decoration that uses finely ground white powder and colours and is used commonly outside homes in India.
Rangoli can be wall art as well as floor art. The term rangoli is derived from words rang (colour) and aavalli ('coloured creepers' or 'row of colours').
Let good luck, peace, prosperity, and happiness shower on your family and friends with our Rangoli making workshop. This Diwali you have the chance to learn an ancient art in which intricate designs are created on the floors and entryways of houses and temples. No previous experience needed to attend. The artist will explain the various Rangoli designs and teach you easy, freehand Rangoli making techniques using your fingers as a brush.
---
This workshop/course is presented with funding support from Learn Harrow. You will be required to register with Learn Harrow to take part in this workshop - instructions will follow in a separate email. It is really important you register as future funding for similar events depends on it.
---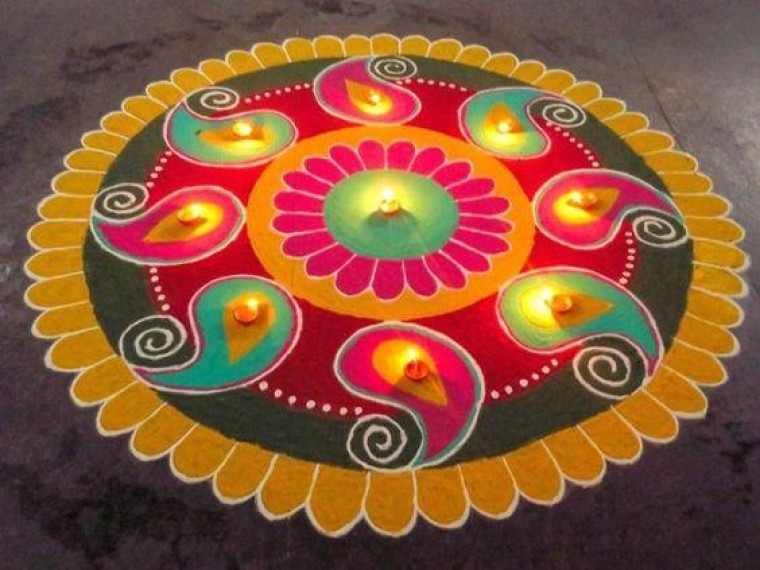 A £1 non-refundable booking fee applies per booking transaction online and over the phone
To discuss specific access requirements or to book an access seat for in-person events, please call the Box Office on 020 3773 7161
Covid-19 Cancellation Policy
If by order of the Government there is a Borough wide or UK lockdown, or we are placed into a tier system which does not permit this event to go ahead, we will offer a full refund to all customers. If you can no longer attend your event because you either tested positive for Covid-19 or have been instructed to self isolate we will offer you a full refund (you will be required to provide proof of a positive test or self isolation instructions). If you have any questions about our Covid cancellation policy, you can email us at box.office@harrowarts.com