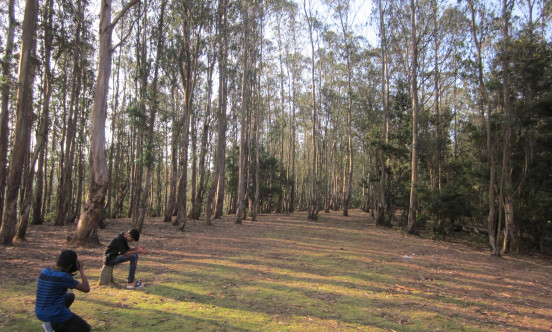 Nature Photography Workshop
A #HACFromHome Commissioned Project
HAC Highlight
Dates & Times
Young Photographers London are excited to offer young people in Harrow the opportunity to learn photography and explore Pinner Memorial Park with fresh eyes. Using professional DSLR Canon cameras, this workshop will introduce participants to the basics of photography - shutter speed and aperture - and give them play-based and fun exercises to enhance their creative expression. With an emphasis on nature and wildlife we'll help capture the atmosphere of the park and support the young people to take fantastic photos.

All the photographs taken by the young people will be edited and emailed to their parents after the workshop.
Each session will last 1.5 hours, and we will tailor the exercises to match the ability of the groups. Please ensure that your child wears comfortable clothing and shoes to walk around in, brings a pair of plastic gloves and a mask to wear for the duration of the workshop.
Professional Cameras are provided
Parents do not need to stay with their children throughout the workshop. There is a Cafe in Pinner Park!
£1 booking fee applies per booking transaction online and over the phone
We will be in touch shortly before your session with more relevant information

Nature Photography Workshop