Samarpan Art School is run by Smita Sonthalia. Smita is an artist, art-teacher and a creative thinker, who blends extensive art experience with modern teaching style to deliver highly impactful art lessons. She has been teaching art for 20 years and has consistently been rated highly by her pupils.
Her students range from beginners to more advanced learners as she tailors her classes based on the expertise level of the cohorts and lays special emphasis on the core techniques and concepts. One can learn a picture of their own choice depending on the skill. Smita specialises in Indian Art, Folk Art, Landscapes, Floral Art, Modern Art etc. in teaching. The learner can learn any art form of their choice.
Material is not included.
Take your skills to the next level with Smita's art classes. Build your artistic abilities and nurture your creative side and have fun along the way.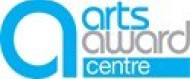 Art Lessons for Adults
Dates & Times
email @ smita.sonthalia@gmail.com / Call @ 07377908365 for more information and booking.