Harrow Arts Centre Covid Response Survey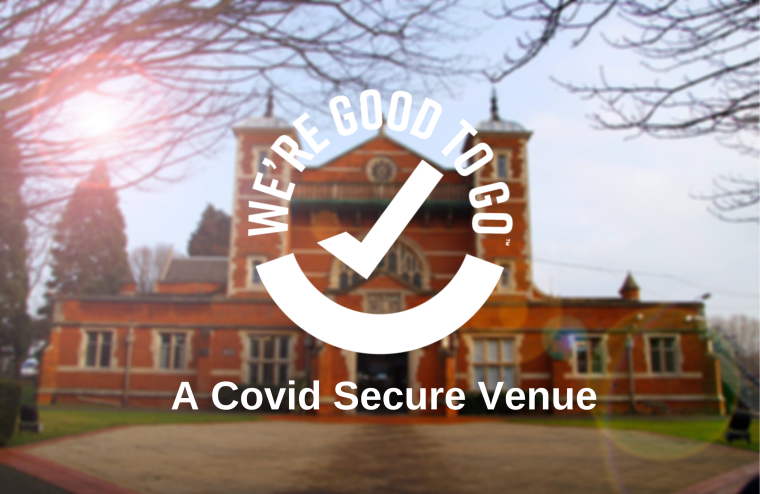 Here at Harrow Arts Centre we appreciate that the events of the last year have affected our communities in different ways and we think it's important to adjust our offering in line with these challenges. That's why we invited our audiences to complete our Covid Response Survey - here is what you said and how we are working hard to address your concerns.
---
You feel cautious about returning to in-person events and fear that social distancing rules won't be in place or followed by the public
We understand this concern and have implemented a whole host of additional safety, cleaning and social distancing measures across our site and for the duration of all events. At this time, our staff are ensuring social distancing is adhered to by all audience members during an event and we have spaced out all seating to ensure at least a 1m gap between groups. These measures will remain in place until the governments guidance on social distance is updated.

You feel worried about mixing with larger groups again
At this time, we are greatly limiting the amount of people in one space at any time. All performances, events and activities are currently operating on a 50% capacity limit as per government guidance, ensuring enough space for social distancing. Once the limits on group numbers is lifted, we will start slowly increasing the number of people at events but please rest assured we don't plan to return to full capacity events until later in the year when we hope more of the Harrow community will be vaccinated.

You want to continue engaging with arts and culture both in-person and digitally
We recognise that digital engagement with arts and entertainment has grown in popularity massively since the pandemic and is now some peoples preferred method of engagement. That is why we are putting plans in place to continue to offer digital workshops and performance beyond the pandemic. From Autumn onward, we will also be offering the option for audiences to view some events either in-person or via live stream. More info coming soon so watch this space!

You would like to see smaller capacity shows at HAC
We hear you and have already started offering multiple performances per a day to allow for smaller audience groups. We have also started using alternative performance spaces across the HAC site which allow for smaller audience groups. We will continue to programme events in this way moving forward where possible.

You want to see more outdoor theatre productions at HAC
We do too! We are very proud to have already staged several outdoor productions since the start of the pandemic and have more fantastic outdoor shows planned for this summer. We plan to continue to offer outdoor productions and workshops as a regular part of our Spring and Summer programmes.

You want full capacity shows in the Elliott Hall to resume
We know there is nothing quite like the buzz of a full house and we can't wait to see you in the Elliott Hall again. Once all Covid-19 government restrictions have eased, we will be holding full capacity events again including the return of big comedy names, music nights and more. If you don't feel ready for that just yet, we understand and have lots of alternatives available as outlined above.

You would like to see more workshops for adults
Our participation programme for adults is rapidly growing and our ongoing partnership with Learn Harrow means we can continue to deliver more and more interesting and engaging workshops designed for adults. Please see the What's On section of our website for upcoming adult workshops – more coming soon.

Your budget to spend on arts and entertainment has decreased since the pandemic.
We appreciate that the current pandemic has affected our communities in different ways, which is why we introduced a new 'Pay What You Can' structure throughout the pandemic. As we continue to make our way out of the pandemic, we are will start returning to a more traditional pricing structure but will ensure our pricing is competitive and accessible to all by offering a range of concession rates for most events. All Learn Harrow events will continue to be subsidised and as a result ticket prices will stay low, often from as little as £2 per person!
You might also like...